President's Message from John W from our January 15 meeting:
At this week's meeting Nancy J really rocked with Rock and Roll, Chris Rock, and The Rock (Dwayne Johnson) in a Rock themed meeting. In addition to celebrity name dropping, she kept us entertained and informed with the physical and metaphysical properties or various minerals.
src="https://pbs.twimg.com/media/B7raQ1hIcAA5XpN.jpg:large"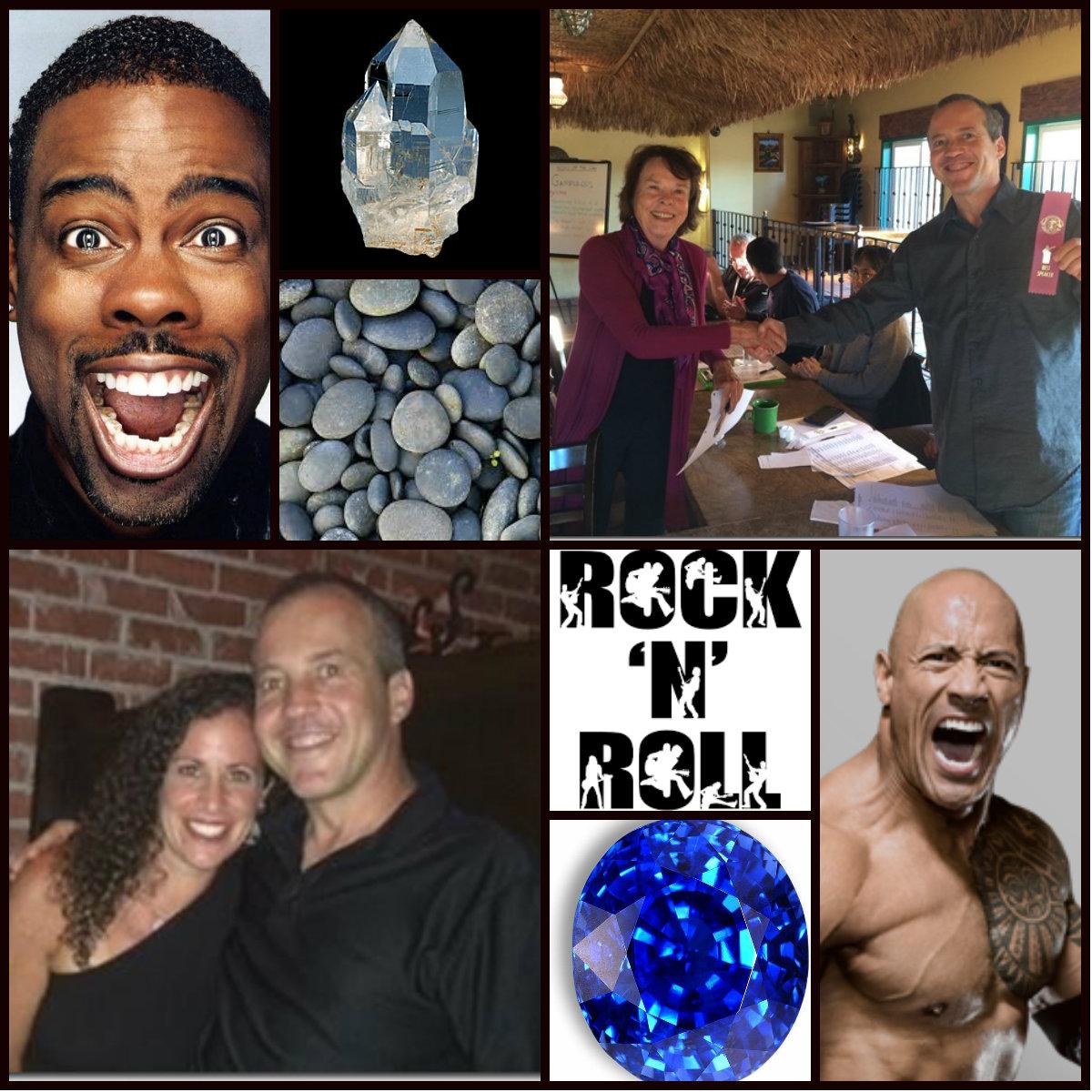 It was also a meeting of first time leaders. Bernie L kept the evaluation portion of the meeting going as General Evaluator and Delores P had us all on our toes with her Table Topics.
Most Improved: Amy G
Best Table Topics: Alan H
Best Evaluator: Amy G
Best Speaker: Mark E
With my dazzling leadership I won the coveted Stick It award. The Huggie went to cutest couple Mark E and Amy F.